Orthodontics in Bel Air
Certified Invisalign Orthodontist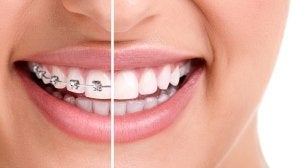 If you have been thinking of straightening your teeth or your teenager's teeth without the use of bands, brackets, or wires, you may want to consider Invisalign. Here at Your Smile, we offer the most advanced technology in orthodontic treatment. We won't have to refer you to another office for your procedures, instead, our Bel Air orthodontist can take care of all of your needs right here.
Invisalign offers many benefits compared to metal braces, including:
Shorter treatment time
Removable
Virtually no sign you are wearing them
Increased comfort
Since Invisalign is clear and nearly invisible, you won't have to worry about your friends, family, or associates noticing the braces on your teeth during treatment. With visible metal braces, you may find that you feel somewhat self-conscious with the way they look, but with Invisalign, you don't have to sacrifice comfort and your appearance to achieve perfectly straight teeth.
Call us now at 410-877-3000 to find out more! Schedule your free Invisalign consultation today!
Our Values
Always On Time
Personalized, Gentle Care
Full Service for Entire Family
State-of-the-Art Equipment
Uncompromising Safety