There are so many dental treatments available in modern society that it can be easy to mix some of them up. This is especially true for treatments like porcelain veneers and dental Lumineers in Bel Air, MD, which have a number of elements in common. However, they are not identical treatments and are each more appropriate in certain situations. If you want to decide which of these cosmetic dentistry treatments is right for you, be sure to do some research and talk to your dentist. If you are interested in comparing porcelain veneers and Lumineers, read ahead.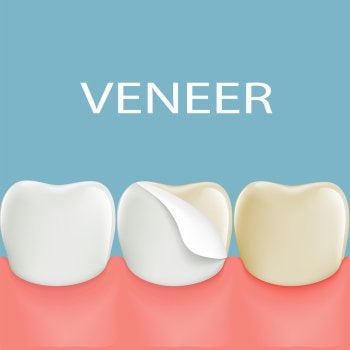 Similarities
From implants and implant-supported bridges to dental bridges and composite fillings, many different types of cosmetic dentistry procedures share a wealth of similarities. However, porcelain veneers and dental Lumineers tend to be particularly easy to confuse. Both of these types of treatments are made with porcelain materials, and they both seek to cover parts of your teeth for a better aesthetic appearance. Veneers and Lumineers can both be used to cover cracks, gaps, and chips as well as stains and discoloration; some patients even use these treatments specifically for cosmetic purposes.
Differences
Although porcelain veneers and dental Lumineers are made from similar materials and designed to treat similar conditions, they are not exactly the same. While porcelain veneers are thin shells for the teeth, dental Lumineers are even thinner. As such, Lumineers are typically used to deal with more minor imperfections than substantial changes. They also require the removal of a smaller portion of the tooth than porcelain veneers. Depending on the thickness of the tooth and the nature of the problem you'd like to correct, one treatment may be more appropriate than the other.
Which Is Right for You
It's always a good idea to do some research when you are thinking about undergoing a certain type of procedure, but it's important to talk with your dentist. Make an appointment with your dental office so your dental health professional can perform an evaluation. Porcelain veneers tend to be more applicable to those with more obvious problems, while Lumineers lend themselves to those with thinner teeth.