In order to keep yourself in proper oral health, it is helpful to differentiate myth from truth. Unfortunately, there are many myths about gum disease that your dentist in Bel Air will confirm are false. Getting the facts about gum disease will allow you to react to the warning signs and prevent this condition from developing further. Read on for a look at the truth behind gum disease myths.
Myth: Proper Oral Hygiene Will Always Prevent Gum Disease
Practicing proper oral hygiene by brushing and flossing your teeth every day is a great way to keep your teeth and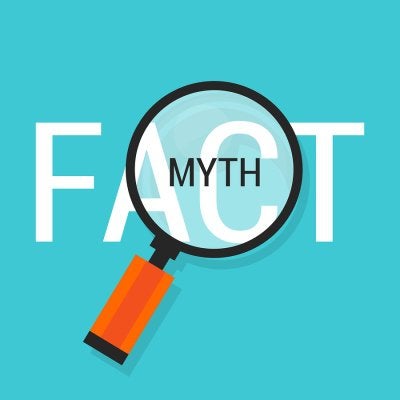 gums in good shape. However, oral hygiene is not the only factor that determines your risk for gum disease. Even if you are completely dedicated to oral hygiene, there are other elements that may still put you at risk for this condition. Tobaccouse is one factor that may counteract your daily brushing and flossing. Your genetics, nutrition, and the level of stress that you endure on a daily basis may also impact your vulnerability to gum disease . While proper oral hygiene can certainly help, it is important to assess these other factors.
Myth: You Cannot Replace a Tooth Lost from Gum Disease
Advanced gum disease can lead to tooth decay and tooth loss, but this is by no means an indicator that you cannot have the tooth replaced. If you suffer from gum disease, you should be communicating with your dentist more frequently in order to treat the problem. In some cases, part of this treatment includes restorations like dental implants. A dental implant will replace your tooth and serve you with a number of benefits including retained bone mass and straight teeth.
Myth: Gum Disease Cannot Affect Your General Health
Your oral health and general well being are linked in ways that many people are not aware of. It is important to realize that gum disease can impact your general health by further progressing other conditions like diabetes and heart disease. If you think you might be suffering from gum disease, it is wise to talk to your dentist immediately.