It is possible to have properly functioning teeth that are not as aesthetically pleasing as you might want them to be. Individuals who encounter this problem typically look to cosmetic or general dentistry near Bel Air to have their teeth improved. There are a few different treatments that you can use to improve your smile, so it helps to talk to your dentist to find out which treatment is right for you. Keep reading if you would like to learn about some of the popular ways to improve your smile's appearance.
Dental Crowns
A dental crown is a versatile treatment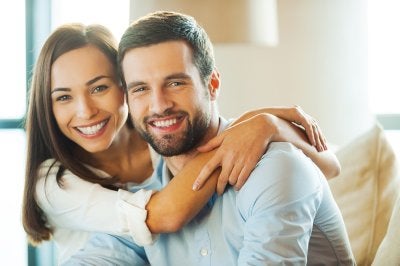 that can address a number of issues. Your dentist may suggest a dental crown if you have one or more teeth that is diminished or damaged. A crown may be preferable to a dental filling if you have a tooth that has experienced a significant amount of decay. Your dentist can also use a dental crown as part of a dental implant procedure , which is a common form of treatment for missing teeth. In this case, you would have an implant applied to your jawbone with a dental crown attached to it to serve as a fully functioning—and cosmetically pleasing—tooth.
Teeth Whitening
Although it might not be quite as popular anymore, many people still use tobacco products on a daily basis. Other people depend on highly caffeinated drinks like coffee and tea to get them through the day. These habits can quickly lead to discolored teeth. Tobacco use may yellow your teeth, while frequent coffee and tea drinking can stain your teeth to a darker color. If your oral woes do not extend further than the shade of your teeth, consider teeth whitening. This can be done at home or in office and produces noticeable results.
Dentures
If you are missing most or all of your teeth, you might consider improving your smile with dentures. Properly fit dentures can restore your ability to chew food, have a conversation, and smile with confidence. Talk to your dentist about the right types of adhesives to use in order to make the most of your dentures.